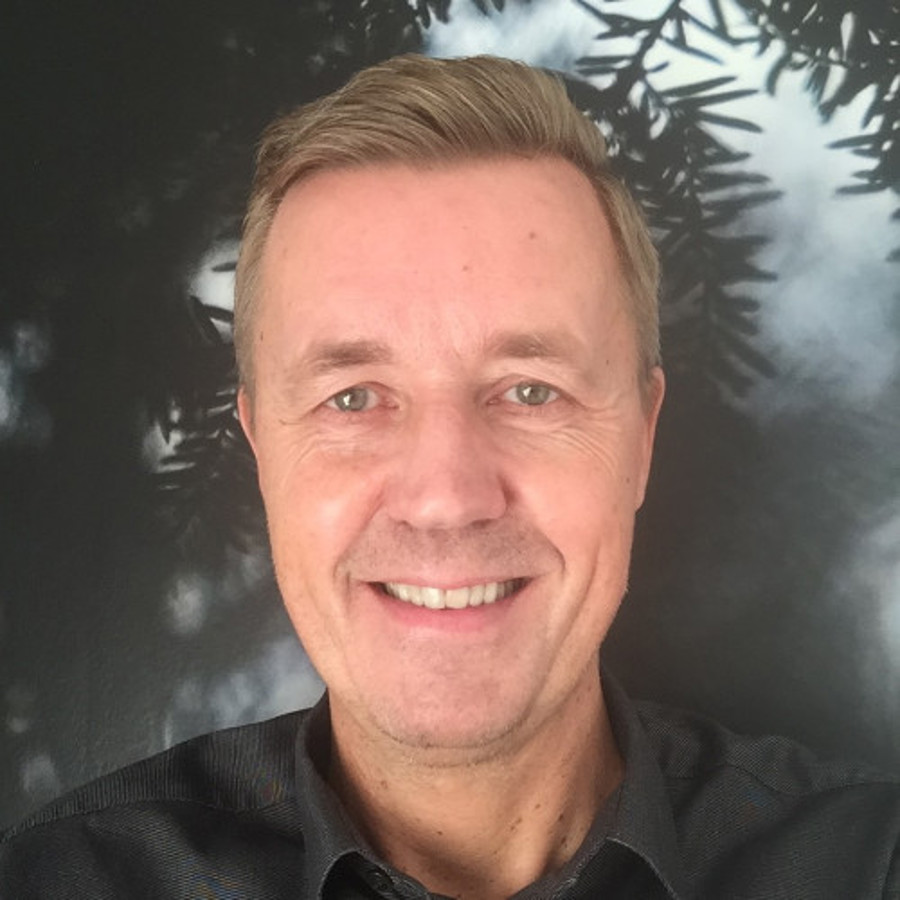 Peter Falkenberg
Inköpsspecialist
I am a very dedicated, business-minded and social person with a positive outlook on life and find it easy to create networks. I have excellent analytical properties and it is often easy for me to get a bigger perspective on the larger goals, both technical and organizational. I am purposeful and structured and find it easy to express myself both in speech and writing in both Swedish and the English language.
Områden
Inköpsspecialist
Förhandlingsledare
Projektledare
Översikt
I have 21 years experience in International Strategic Sourcing, mainly within Indirect Sourcing. I have strong communication and relationship building skills with both suppliers and internal stakeholders. I am very business oriented and always trying to find new opportunities in all business relations. Furthermore I am very dedicated, driven and perform especially well in central team positions. I see myself in a role where I can contribute to the company and its development within my areas of expertise, but also in other areas where my experience can be valuable.
Peters CV
Specma Group

Indirect Sourcing specialist

2018 -

The task at Specma Group is to create a base and structure for the complete Indirect Sourcing area. To create reports within specific areas to describe the present situation and to recommend future actions to develop the structure and find possible saving. The intention is to educate the new coming indirect organization to continue the development of indirect sourcing after the assignment stops. Specma Group have 9 production sites divided between 4 different companies. The joint forces between the 4 companies are rarely used and each production site is almost a closed cell in the indirect sourcing area. The potential for improvements is therefore substantial. The conducted negotiations are often above 10% in net savings. The savings after 3 months are four times higher than the cost for the service and far above the set target. A first version of "Specma Sourcing Policy" is created with the intention to set ONE WAY OF WORKING for Specma Group. Also a first version of an agreement structure for Specma Group is created and a first version of "General Terms & Conditions" for Specma AB.

CEVT (China Euro Vehicle Technology)

Senior Buyer / Project Manager

2018 - 2018

The assignment at CEVT was to structure, strengthen and develop the supplier base within Consultants on Site (CoS), the largest sourcing area for CEVT. The assignment was to develop a strategy to meet a very challenging savings-target of 20% in the commodity by reducing the number of suppliers from app. 130 to 35 in steps and to increase the competition. The way forward was to set new stronger agreements, new business rules and heavily reduce cost by setting challenging target rates for all used categories within the main areas engineering and design. I was also mentoring the Purchasing team in daily tasks and short- / long-term strategic issues. The assignment was also to be responsible for buying Consultants and Work packages for major parts of the organization. During the time at CEVT it was prioritized to lead the sourcing team to develop a closer cooperation with all internal customers.

Volvo Cars

Senior Project Manager

2017 - 2018

My assignment was to create a Volvo Cars three years IT Purchasing strategy for the consultancy area. The project team was cross functional and contained management members from Indirect Purchasing, Volvo Cars Global IT and Volvo Cars Consultant Management team. The strategy was done in close cooperation with the responsible buyer for IT consultants. I was also a Work stream lead for the implementation of Ariba Caltalogs & Network. Cataloges from all major indirect product suppliers where implemented into the internal SAP system.

Volvo Cars

Senior Project Manager

2016 - 2017

I was responsible for the Purchasing Work Stream in a Volvo Cars strategic large in-sourcing project for the area Consultant on Site (CoS). The yearly spend was close to 2,5 BSEK. The project was to phase out 2 previous Service providers handling Volvo Cars consultant requirements and in-source all processes and implement the support system Fieldglass. We developed and negotiated a new Frame Agreement for all 300 CoS suppliers. This with only a few minor deviations. We also developed Volvo Cars Business Rules for all involved both internal and external.

Volvo Group

Strategic Category Manager

2016 - 2016

My assignment at Volvo Group was to develop and lead global strategic sourcing projects to develop the organizational skills in: - Strategic sourcing - Supply market analytics - Spend analytics - Category profiling - Supplier assessments - Etc. To manage cross functional teams and ensure a strong key stakeholder process is in place and enabling a strong integration with the global regions and communication links from the Volvo Group purchasing team out to all factories. All resulting in new global sourcing strategies for main segments of purchased material at Volvo Group.
Peters kompetensområden
Roller

Delprojektledare, Huvudprojektledare, Upphandlare, Coach, Förändringsledare, Interimschef, Inköpschef, Facilitator, Kommunikationscoach
Peters anställningar
Senior Sourcing Manager, Santa Maria (Part of Paulig Group)

2012 - 2015

Senior Sourcing Manager, Santa Maria

2009 - 2012

European Aftermarket Commodity Manager, Volvo Cars

2007 - 2009

Senior Buyer, Volvo Cars

2004 - 2007

Senior Buyer, Volvo Cars

2000 - 2004

Supply Demand Manager, Volvo Cars

1998 - 2000

Production Planning / Customer Order Handling, Volvo Cars

1994 - 1998

Master Planning Schedule (MPS) Manager, Volvo Cars

1991 - 1994
Peters utbildningar
Bachelor degree in Engineering, Chalmers University of Technology, Gothenburg

1985 - 1991
Till konsultsök