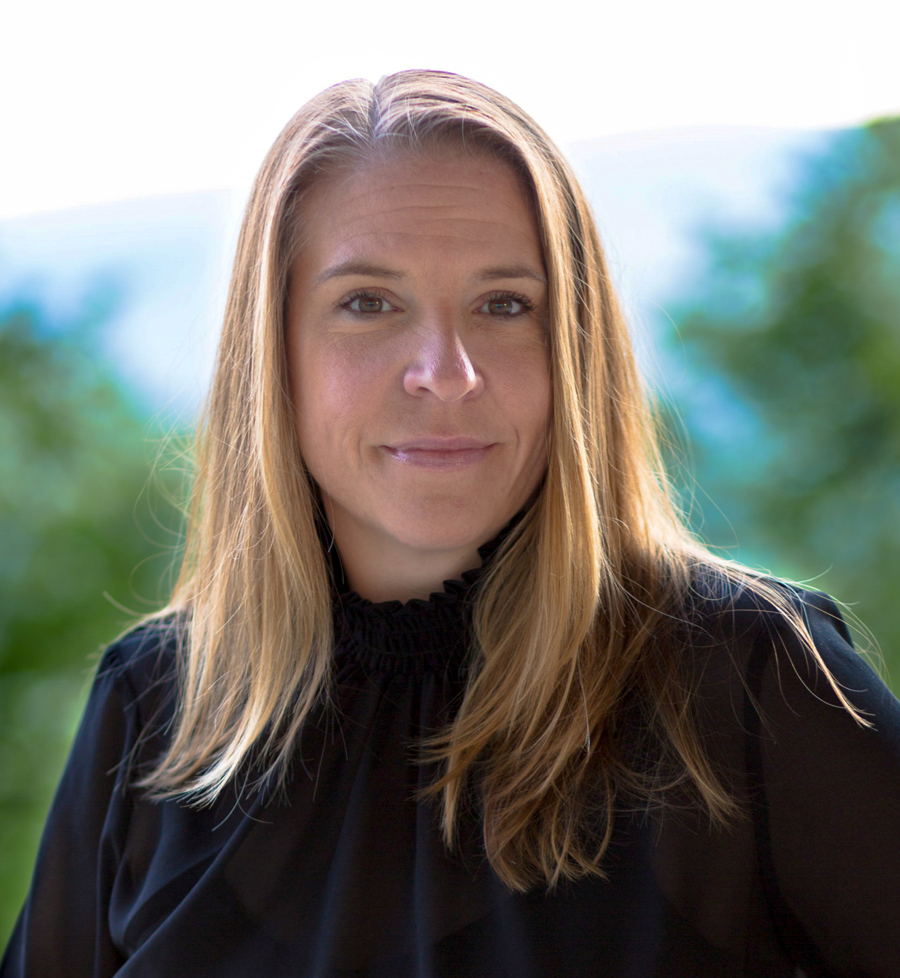 Marie Nilsson
Product Owner
I am a Software Quality Assurance consultant with more than 15 years of experience within the area. I have had the opportunity to work in different branches, in different roles, and with different responsibilities. After several years working with tests I have grown an interest in the requirements and especially as a Product Owner in the agile way of working.

I have been working as a product owner, business analyst, requirements engineer, test engineer, test developer, test coordinator, test leader, and test Manager in branches such as Telecom, IT, Aviation, Energy, and Banking industries. I love working with IT and software because of its constant new development, which evolves me as well.
Områden
Product Owner
Business Analyst
Requirements engineer
Om Marie
Learning new things is one of the things that drive me the most. Curious is my middle name. I like working together with others towards common goals as a team.
Maries CV
Skånetrafiken

Program BA

2021 -

Marie is a business analyst for the program and her focus is on creating requirements for all the development teams. Besides the BA role, she is also part of the program team that owns and operates this program from the IT side of Skånetrafiken. Here her role, together with others, is to set and plan the entire scope of the program, as well as drive the planning toward the development teams in an agile way. Parts from both the Agile way of working as well as SAFe are used.

Skånetrafiken

QA Responsible

2019 - 2020

As QA responsible Marie was responsible for requirements, tests, and releases.

Marie's had a combined role as Agile PO/Business Analyst, Test Leader, and Release Manager in the Las Vegas team at Skånetrafiken. Here she wrote the requirements, Features, and User Stories, organized the backlog, planned the test activities, and decided what to release and when.

The Las Vegas team developed four different clients/applications for Kundcenter, Ticket vending machines, Retail, and for busses. All with the main purpose to sell tickets to Skånetrafikens customers. The team worked agile, first according to scrum but later we went over to Kanban.

Volvo Groupe

ISQ analysis

2019 - 2019

Marie together with a colleague performed an ISQ Analysis at one of the departments at Volvo Groupe. This was done to find out what was done well and what could be improved.

Alfa Laval

Test Manager

2017 - 2018

Test Manager PeoplePro.
Marie was Test Manager in a Project that was implementing WorkDay, an HR system at Alfa Laval. Her reasonabilities were to plan, execute and follow up function tests, business tests, integration, and E2E tests.

IKEA IT

Team Lead, Product Owner and Scrum Master

2016 - 2017

In her combined role as Team Lead, Product Owner, and Scrum Master in the CLMS Business Support Team at IKEA Marie did all of the planning for the team, both in the planned sprint activities as well as time allocations for the different activities. She defined all the stories for the Business Support team, and I prioritize the story (PI and Sprint) backlog. She also defined some of the features for the whole CLM Project and I was part of the feature team that prioritized the features according to WSJF.

In the time remaining, she also did Business Support in CLM, i.e. I help the users with how to work with the tool and day-to-day questions. She guided new projects into the tool by helping them with processes, Ways of Working, and training sessions.

IKEA IT

CLM Coach at CLM Business Support

2016 - 2016

Marie worked with business support for Rational CLM at IKEA AB, which means supporting users and new projects in how to use Rational CLM in the project's life cycle.
She guided new projects into the tool by helping them with processes, Ways of Working, and training sessions. Marie also helped the users with how to work with the tool, day-to-day problems they, and questions.

Safegate Group AB

Business Analyst

2014 - 2015

Marie's role in this assignment was to define the requirement process and strategy for the project and the product, to produce and write requirements, UML diagrams, and flow charts, to validate requirements, and to coordinate test activities. She also did and investigates suitable requirement tools.

Cloudfinder

Test Manager

2013 - 2013

Marie's assignment at Cloudfinder was to set up the test process and test scope and then to create and execute tests throughout the project. This was a 50% assignment.

Securitas Sverige AB

Test Lead/Senior Test Engineer

2013 - 2014

As Test Lead within the project, Marie run the test process, coordinated the users from the organization when testing, and performed acceptance testing herself. She provided coaching to the users on how to test, when and how to create error reports when to retest and what to retest. She handles communication with the project leader and the developing team.

Cerdo Bankpartner

Test Manager

2013 - 2013

As Test Manager in this project, Marie planned the testing activities, documented, and coordinated the testing activities. She also created and followed up on error reports and reporting. This was a 50% assignment

Stratiteq Sweden AB

Test Lead

2012 - 2013

As Test Lead in the project, Marie planned and executed the testing activities.

My responsibility was to plan testing activities, determine which user stories to test and not to test, coordinate testing activities, execute tests, and create and follow up on error reports and reporting.

E.ON Sverige

Test Lead

2011 - 2012

Marie's responsibility as a Test Leader within the project was to run the test process and coordinate and guide the users from the organization when testing.

IKANO Bank SE

Software Tester

2010 - 2010

As a tester within this project, Marie was responsible to test both the front- and back-end parts of the system. Testing was performed during development together with the end-users.

Sony Ericsson

Test Manager

2009 - 2010

As Test Lead, Marie's responsibilities were to run the test process and everything around it regarding the application TrackID (a service in Sony Ericsson's mobile phones). She was in charge of the test process, how to test the product from delivery to Go Live, creating test cases, executing test cases, error reporting, error handling, interactions with other products or/and phone projects, and working within the scrum mythology.

Sony Ericsson

Software Tester

2009 - 2009

Marie's responsibilities were to test the application TrackID. TrackID was a music recognition service that Sony Ericsson provided on their mobile phones. Testing activities such as examining the test results, verifying the response time and appearance, analyzing results, reporting bugs, creating test cases, and implementing different solutions for managing manual and automated testing were performed. Tests were done both on actual phones as well through a web simulation.

System Verification

Test Automation Engineer

2009 - 2009

SMART is a model-based automated testing tool that is created in-house at System Verification. Marie's responsibilities were to develop, test, and come up with input on the tool. Since this was at the beginning of the development phase, here the main task was to make it as easy as possible to use for the end user.

IKANO Bank SE

Software Tester

2008 - 2008

As a tester, her responsibilities were to take over and execute tests on a newly developed database for IKANO Bank's leasing department.

Sony Ericsson

Software Tester

2005 - 2007

Her responsibilities as a System Tester consisted of maintaining and developing test specifications/scripts to verify the quality of the software during development and maintenance from a customer perspective.
Maries kompetensområden
Roller

Testare, Testledare, Kvalitetsansvarig, Produktägare
Maries anställningar
IT Consultant, System Verification

2008 - 2023

IT Consultant, Ajilon/Adecco

2005 - 2007

Educator, Datortek Lindängen

1999 - 2000
Maries utbildningar
Leading SAFe 5.0, We Are Movement

2021 - 2021

Certified ScrumMaster® (CSM), Scrum Alliance

2019 - 2019

Certified Scrum Product Owner, Scrum Alliance

2018 - 2018

Workday HCM Foundation, Workday

2017 - 2017

Leading Safe 4.0, Sellegi Technologies AB

2016 - 2016

Accredited Lecturer for ISTQB Foundation, System Verification Sweden AB

2014 - 2014

Learning to Lead (L2L) – Internal leadership program, System Verification Sweden AB

2014 - 2015

REQB Foundation, System Verification Sweden AB

2013 - 2013

ISTQB Advanced Test Manager, System Verification Sweden AB

2012 - 2012

ISTQB Foundation, System Verification Sweden AB

2009 - 2009

Computer Science (Bachelor of Science), Malmö Högskola (Malmö)

2001 - 2005

UGL, Development of Group and Leadership

2000 - 2000
Till konsultsök