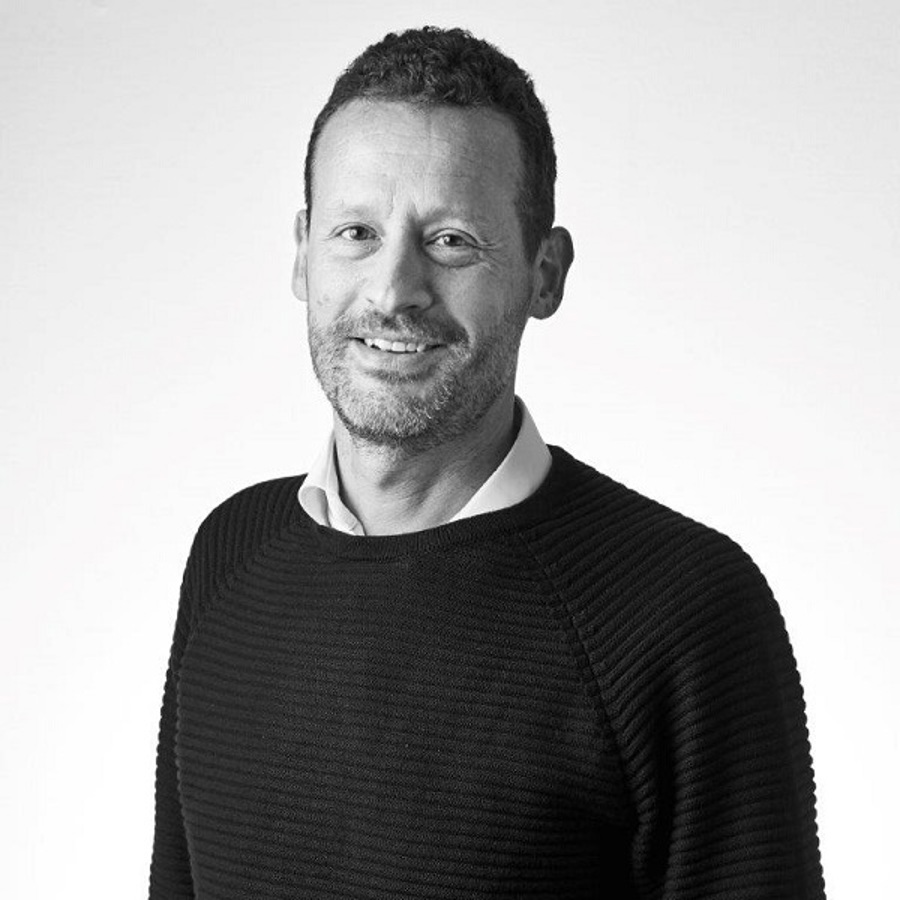 Martin Asztely
Program and Project Manager
Large projects and programs often deliver less benefit than expected, are delivered late and are too expensive. Systems delivered are also rarely used as defined and large parts of these are rarely used. There are opportunities to evaluate benefits further and to tie these to the objectives of the projects. Solid planning and execution will secure that the capital investment made is worth the benefits of the solution. I'm known as a person really delivering these values while communicating with key stakeholders involved.
Områden
Program and Project Manager
Business & IT Developer
Översikt
My main capabilities lies in analyzing, planning, executing and delivering change. It can be anything from a process change to building a new system or building something far more complex like the new Swedish ATM solution or an company acquisition. Therefore, I would say that project, program and portfolio management has been my focus. While several other areas within IT have been my responsibility throughout my career. As part of IT management teams in large global companies I have worked with:

• Project portfolio management and Business Relationship management
• Business and IT Strategy
• Business development and continues improvements
• Maintenance and Operations of services/systems including Life cycle management
• License and Assets management including sourcing and vendor management
• IT Security and Regulatory compliance
• Service and Support management
• Financial responsibility and metrics
Martins CV
Göteborg Energi

Project Manager, CRM/ERP replacement

2017 -

Stena Metall

Project Manager, Company acquisition

2016 - 2017

Project manager for IT to integrate a company bought by Stena Recycling AB. The project covers everything from infrastructure to business rules, principles and processes as well as business/IT strategic decisions. Several software development components are part of the change and is managed as sub projects.

Mölnlycke Health Care AB

Business Relationship Management Director

2012 - 2016

Business Relationship Management Director
Managing the corporate IT Portfolio including all business functions and chairs the Board that prioritize resources for all these projects.
Business Liaison, accountability for Project and Change delivery as well as performance of all IT Services provided.

Mölnlycke Health Care

Local Site IT Director

2012 - 2016

Functional reporting of Local Site IT throughout Mölnlycke (global reach) including developing the business locally as well as all service desk locally
Managing 20+ direct reports including Directors/Managers and 20+ indirect reports (dotted line) through functional management of Directors/Managers

Gap Gemini Consulting

Management Consultant

2009 - 2012

Program Manager for the large ATM transition in Sweden when the large Swedish banks started a new company and handed over management of all cash to this company to decrease cost and increase services for all parties involved.
Setting up an IT PMO in a large multinational company.
Supporting a large multinational company with setting the IT Strategy that was confirmed with business executives

Volvo Cars Corporation

PM. Program Director & Manager and PMO manager

2002 - 2009

Project Management Office Manager
Delivery of all major IT projects. The program office engaged over 25 simultaneous projects. Increased quality of project delivery precision every year. Implementation of the project model in several other business function to improve delivery precision for other types of projects. Being part of the IT Management team.

Program Director
Acting as Sponsor for a large scale IT separation (divesture) program. The business benefit of the program was to enable the company to be able to operate stand alone. The program included 8 streams and over 50 projects. The assignment was to set up the operation of the program to ensure best practice was incorporated in the Program Management plan.

Portfolio & Program manager
Program manager for the total replacement of Production Purchasing and Non production purchasing systems, process and Account Payables. The Program manager role included coordination business benefits and governance of 3 different streams. The projects engaged over 100 persons.

Project Manager, example of assignments
Project Manager for a new Operational Development model development project. The project defined a new corporate operational development model for continuous improvements. The project defined a new organisational structure, clarified roles and responsibilities, key processes as well as governance structure. The model have continued to evolve and have become a corporate model including all business function and not only IT

Volvo Cars Corporation AB

IT Maintenance and Operations manager

2002 - 2005

Life cycle planning of all system covering Purchasing and Planning. Including assets management and life cycle planning

Software Asset Manager for Computational Dynamics software

Silicon Graphics Inc.

Manager & Project Manager

2000 - 2002

Project Manager and Manager of Professional Services & Sales Engineering, SGI Sweden which included all Project managers.
Member of the Swedish SGI Management team
Consultant, Project Management and Process Development

Engineering consulting

Fluid And Thermal Analyst & Team leader

1992 - 1999

1997 - 1999, Prosolvia Research & Technology AB
Team leader of the group and Project manager for most of the projects the team performed.
Fluid- and Thermal Analyst, Dept. of Mechanical Analysis and Fluid Dynamics

1997, Caran Dynamics AB (Caran AB acquired Dynomar AB in 1996)
Project manager for most of the projects the team performed.
Fluid- and Thermal Analyst, Dept. of Mechanical Analysis, Div. of Fluid Dynamics
Member of the management team of the Mechanical Analysis Dep.

1992 – 1996 Dynomar AB
Motion Dynamics Analyst, Fluid Dynamics and Thermal Analyst.
Martins kompetensområden
Projektledning

Administrativ huvudprojektledning, Projektadministratör/assistent, Kommersiell projektledning, Infrastruktur och logistik, Contract management, Administrativ delprojektledning, Event Management, Projektledning, Inköp, Innovationsledning, Effekt- och nyttohemtagning, Portföljledning, EVM, Project auditing

Kvalitetsstyrning

Kvalitetsledning, Change Management, Dokumentation

Metoder & Processer

Processer och metoder allmänt, ITIL, Lean Six Sigma, Prince2, Lean-baserad processmetodik

Verksamhetsutveckling och Strategi

Verksamhetsutveckling allmänt, Organisationsutveckling, Strategisk planering, Verksamhetsstyrning, Processutveckling, Affärsutveckling, Workshopledning, Utredning, Processinförande, Verksamhetsanalys, Verksamhetsmodellering, Ledarskap, rekrytering, personalutveckling, Projektrevision, Metodstöd, Utbildning, Verksamhetsarkitektur, Förändringsledning, Affärsplattformar_Affärsmodeller., Projektledning, Affärs och IT strategi, Affärsplanering, Programledning, Processförvaltning, Change Management

Ledarskap

Ledarskap allmänt, Affärscoachning, Operativ ledning, Kansli och administrativ chef, Grupprocesser, Interimsledning

Branscherfarenhet

Fordon, Medicinsk Teknik, Verkstad och Automotive

Upphandling

Leverantörsanalys, Offertutvärdering, Resurs i upphandlingsprocess

Projektfaser

Förstudie, Projektering, Implementation, Införande och överlämning

Utbildning

civ.ing, MBA, Annan högskoleutbildning 4 år eller mer, Annan högskoleutbildning 3 år, Annan högskoleutbildning 2 år, Annan högskoleutbildning 1 år, Workshopledning

Roller

Team-ledare, Delprojektledare, Huvudprojektledare, Upphandlare, Affärsutvecklare, Workshopledare, Organisations-och Processkonsult, Projektadministratör, Förändringsledare, Interimschef, programledare, Facilitator, Riskansvarig, Teknisk projektledare
Martins anställningar
IT Director, Mölnlycke Health Care

2012 - 2016

Management Consultant, Cap Gemini Consulting

2009 - 2012

From PM to Program Director & PMO manager, Volvo Cars Corporation

2002 - 2009

Manager Professional Services and PM, Silicon Graphics Inc.

2000 - 2002

Team Leader & Engineer, Prosolvia Research & Technology AB

1997 - 2000

Project Manager and Engineer, Caran Dynamics AB & Dynomar AB

1992 - 1997
Martins utbildningar
ITIL and TOGAF Foundation, Axelos and Biner

2014 - 2015

Certified PMP, PMI

2008 - 2008

Professional training, Different Training academies

1998 - 2015

Post graduate courses, Civil Engineering, Chalmers University of Technology

1992 - 1997

Master of Science, Civil Engineering, Chalmers University of Technology

1986 - 1991
Till konsultsök